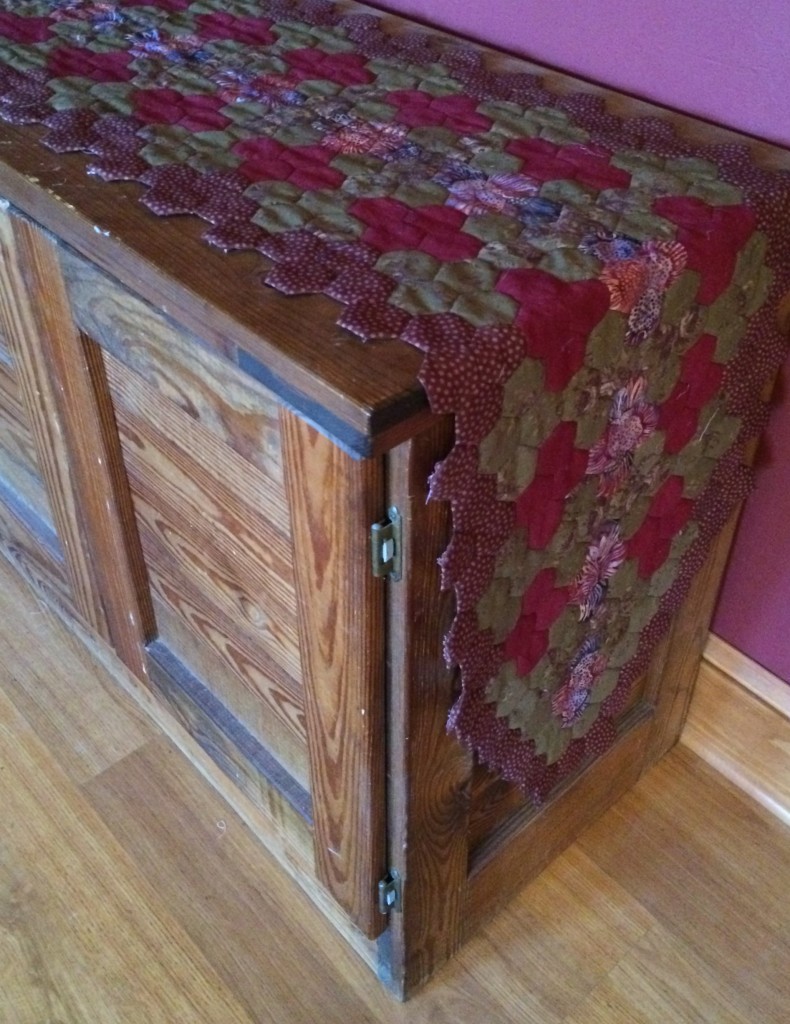 I recently finished piecing this table runner for a cabinet in my living room. The wall is actually a very deep shade of maroon, although it appears to be violet here.  It is quite similar to the maroon solid fabric in the quilt, although more muted.
While I usually finish things as soon as possible, I have decided to deliberately leave this object unfinished while I decide how to finish the back.  I could use one piece of fabric of either a solid color or a print to back this as I did a similar piece I created a few months ago.    However, at a recent meeting of the Modern Quilt Guild at the Pennington Quiltworks one of the members showed a two sided table runner with a holiday theme.  One side was for Halloween and the other side was for Thanksgiving.  That gave me the idea of creating a two sided runner but with a different twist.  The top is already quite traditional with the hexagon shapes.  I thought I might try to make the second side modern in contrast.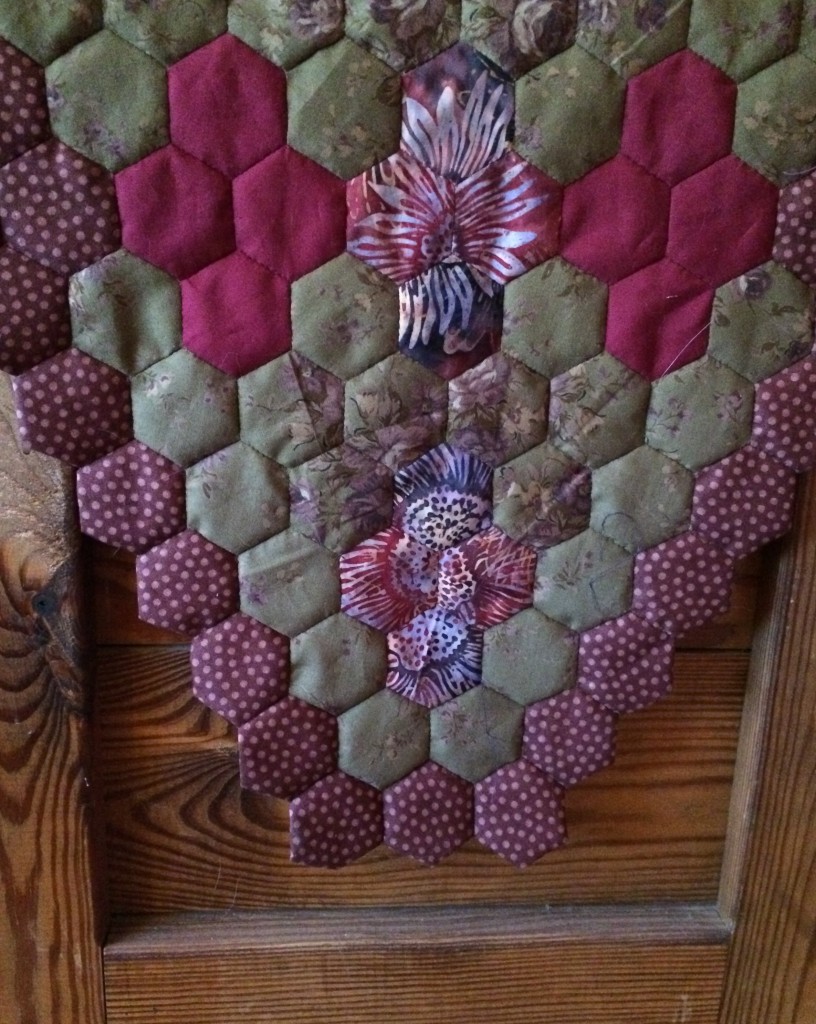 I have already started on the binding for the runner, which will take the form of a row of hexagons with fabric that matches the hexagons along the edge of the top.  Creating such a binding is very time intensive since it involves stitching each fold of each hexagon so the basting threads and papers can be removed.  This has already been done along the edge of the top of the runner.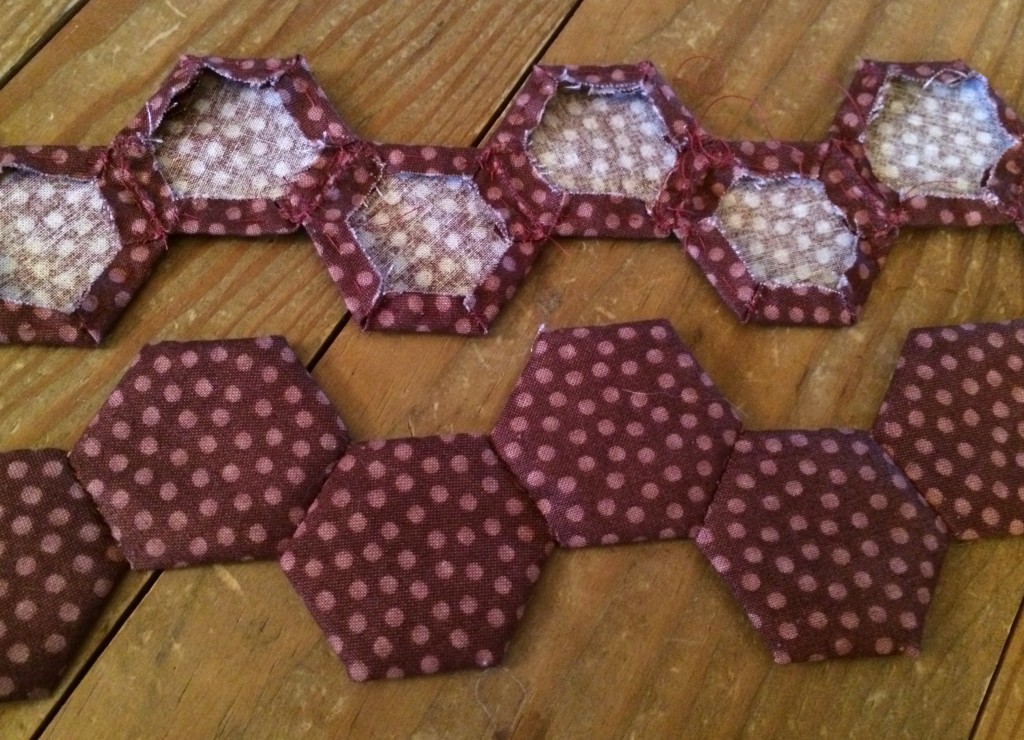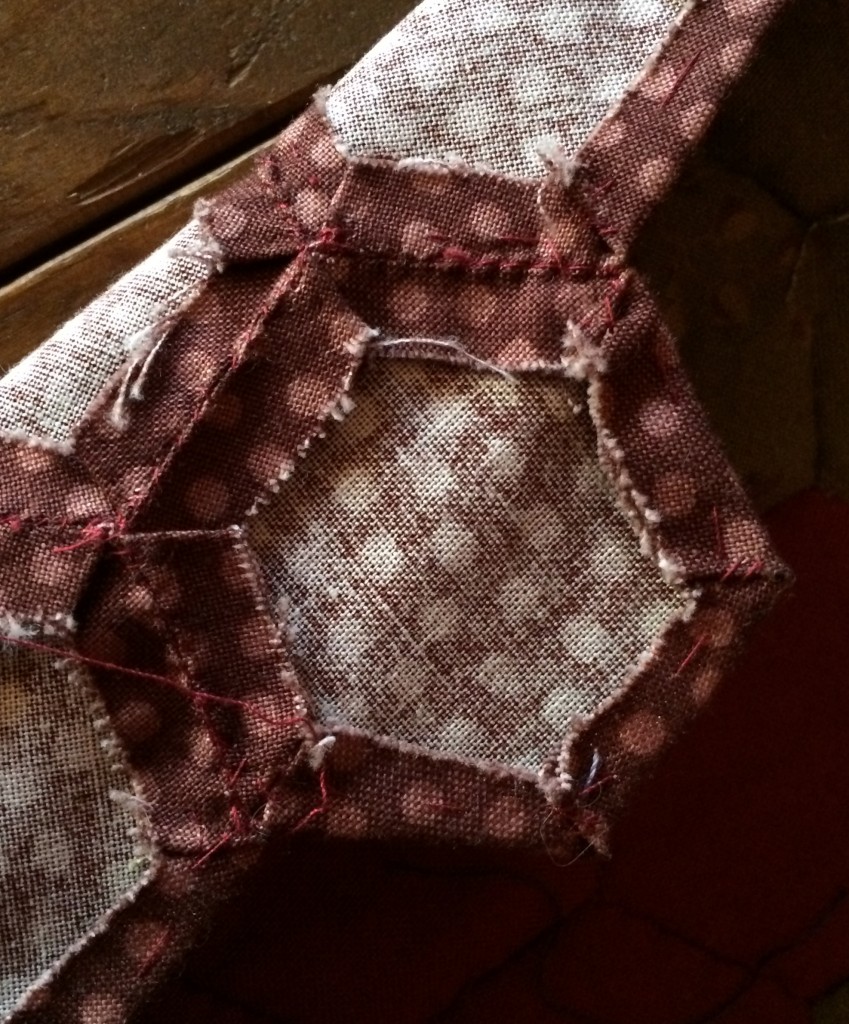 While making up my mind about the reverse side the top will function quite nicely even without batting and quilting.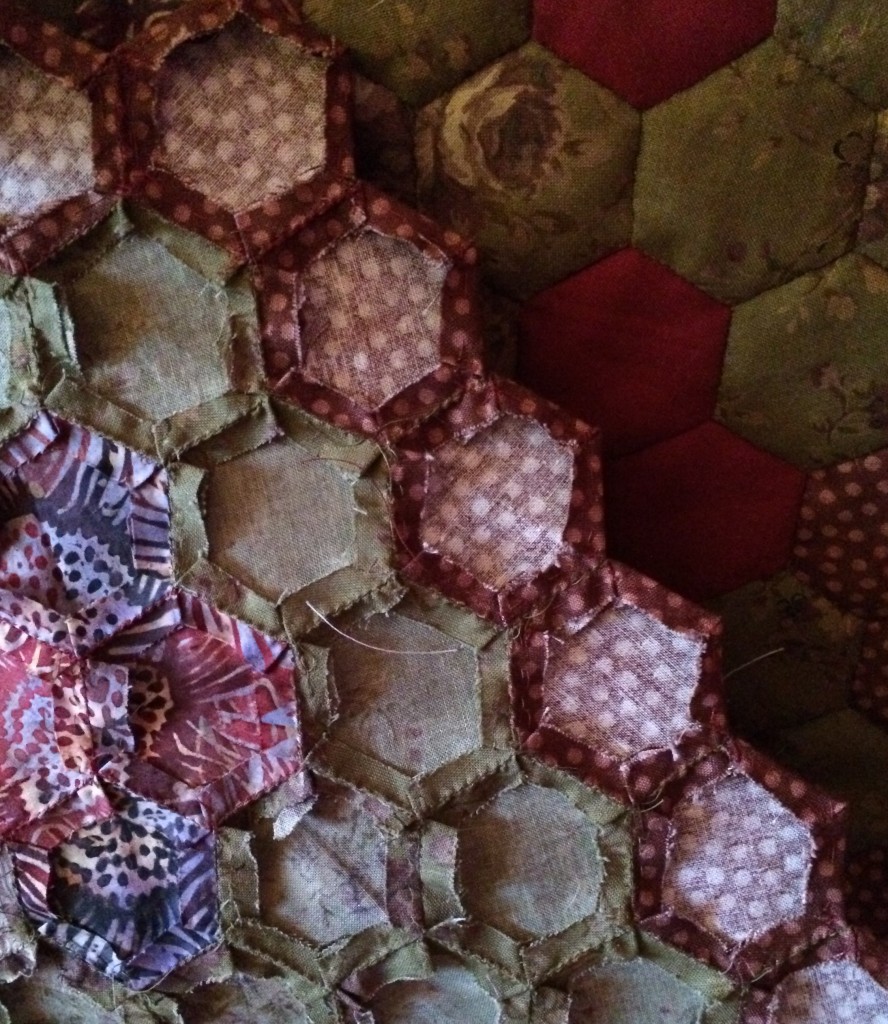 This photo shows the piecing from the reverse side.